PlugCo is manufacturer of joint testers, pillow packers and pipe plug. Also, you may see them on internet as inflatable pipe plugs, pipe balloons, pipe stoppers, pneumatic plugs and rubber plugs.
The Place of Production
PlugCo manufactures in the Industrial Zone of Corum city in Turkey with worldwide delivery. The pipe plugs are made of SBR+NR mixed rubber, nylon cord, Kevlar cord and strong fabrics. The raw material provides high endurance and long product life.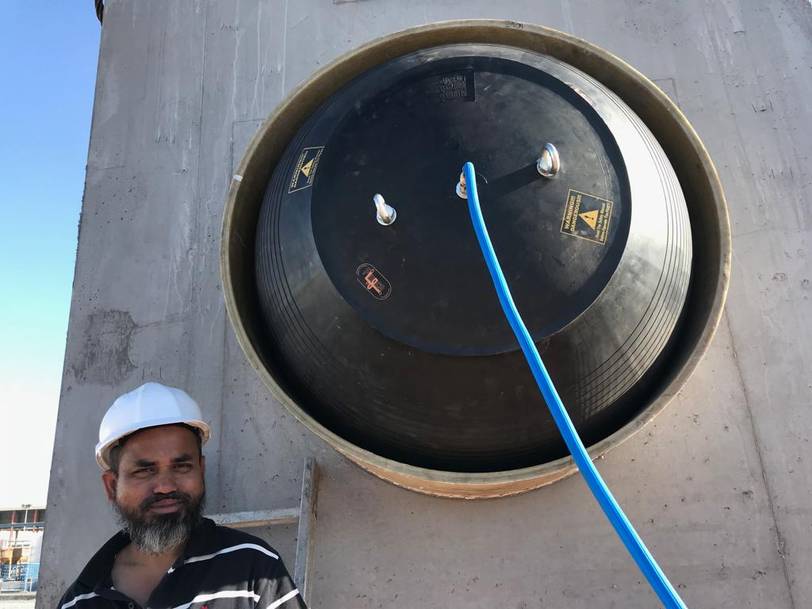 The pipe plug dimensions range from Ø 35mm up to Ø 3600mm, whereas pipe packers vary in-between Ø 150-600mm. And joint testers range from Ø 400 mm up to Ø 2800mm. Check this page for all product types and their technical information.
Focus on Saudi Arabian Market
PlugCo has been active in Saudi Arabian Market since 2014. The company supplies its high-quality products through Company MAAJ in Al Khobar City. Al Khobar is located on the eastern shore of Saudi Arabia. The company distributes its products to whole country within a very short delivery time due to this resident office.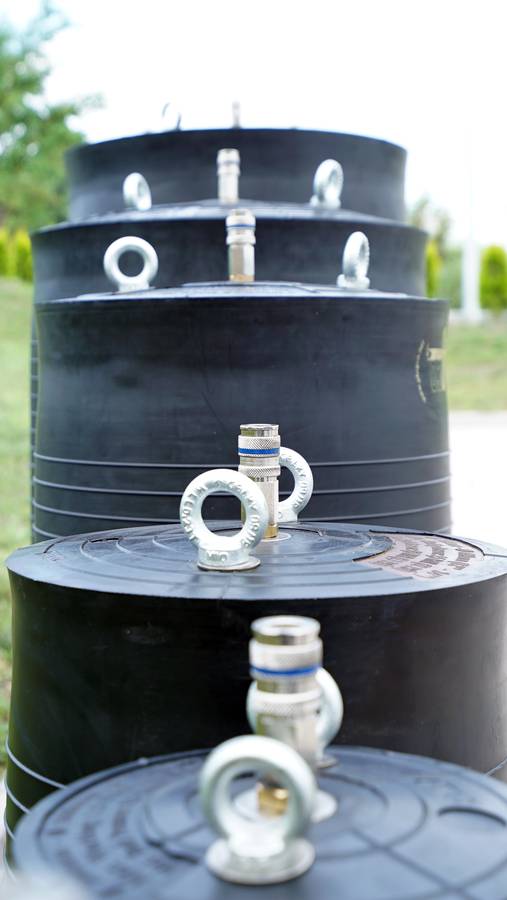 The office in Al Khobar also acts as a warehouse where PlugCo stores pipe plugs up to Ø 600mm. Any product, which must be shipped from Turkey, reach to the clients' addresses in maximum 3-5 days by express courier. Moreover, PlugCo offers free-of-charge on-site supervision and application training for contractor companies through its office in Al Khobar.
Kingdom of Saudi Arabia is a country rich in oil reserves. So, there is an extensive pipeline network all over the country. For which, that PlugCo can provide a wide range of pipe plugs, joint testers and pipe packers. Because its products are suitable for using at hydrocarbon lines such as oil and gas. All products of PlugCo are compatible for using in hot weather conditions. Especially in desserts and dry weather such as the climate of Saudi Arabia.
Clients Prefer PlugCo
Many contractors in Saudi Arabia have chosen PlugCo products for their pipelines, such as Aramco, Sabic and NWC. The biggest pipe plug that PlugCo has dispatched to Saudi Arabia is of Ø 2400mm so far.
PlugCo has proven its quality in Saudi Arabia especially for the pipe plugs with wide diameters and high-pressure implementations. The company is also capable of custom-designed products. And all products are subject to tests prior to sale and come along with a guarantee and a test certificate.
PlugCo export to 45 countries including all Gulf Countries. We are proud to serve in Saudi Arabian market as well. And we look forward to long term business relations since we prioritize customer satisfaction.