City/Country: Dubai/United Arab Emirates
Project Name: UMM Al Quwain Independent Water 150MIGD Project
Date: March 2021
Service: Training for Joint Tester
UMM Al Quwain Independent Water 150MIGD Project is Located at a coastal site in the Emirate of Umm Al Quwain along the border of Emirate of Ras Al Khaimah. The mentioned project is part of the UAE's effort to optimize water production and meet the increasing demand for water in the country.
Once commissioned, the Umm Al Quwain plant will be the largest desalination project in the Northern Emirates.
PlugCo completed training and installation work for Joint Testers which were supplied to the project in Ras Al Khaimah.
IMPLEMENTATION
PlugCo sold many variable sizes of Joint tester, between 1500mm up to 2500mm dia., for this project. Our client wanted to make water leakage test with 1,5 bar water pressure. PlugCo designed their products accordingly and dispatched all products after testing them in the factory. PlugCo also provided user manual and related videos about how to use it. Then, the materials were delivered on time. The contractor started to make leak test from 2000mm dia.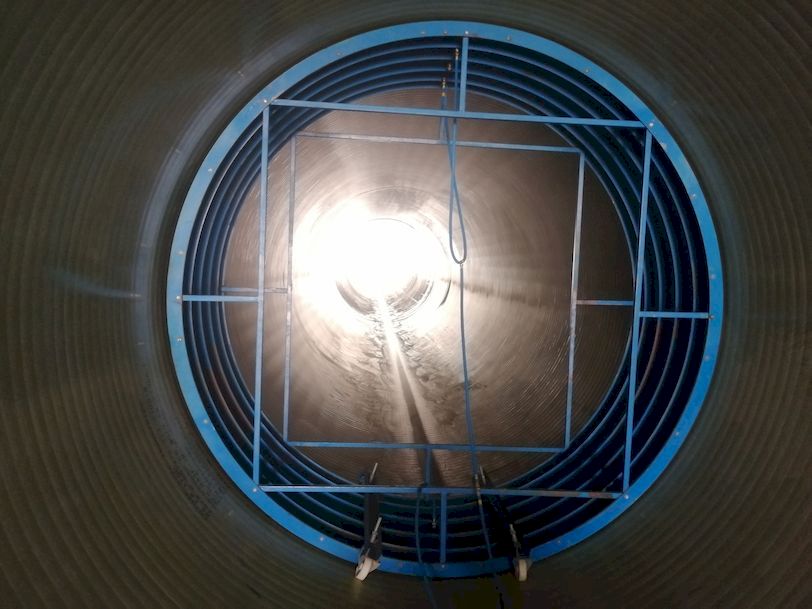 The contractor contacted us and they wanted us to go to site, because they tried to make test but they failed. They said that there was a leakage once they fill in 1,5 bar water to test area.
PlugCo always support their customer. So PlugCo team went to project site in Ras Al Khaimah. Firstly, we try to understand what is the problem of their usage. So, we just supervised their application at first. They were inflating the joint tester with 1-2 bar. Once the bladder touches the pipe, they were stopping to inflate it more and started to make 1,5 bar water tests. Therefore, it is not holding this pressure and the leakage was occurred as they did not inflate the Joint Tester with the correct pressure.
PlugCo designed all products with 4,0 bar inflation pressure. We marked it on the products as well. So, the end user should inflate it up to 4,0 bar and then they can make 1,5 bar water leakage tests successfully.
PlugCo also provided air filling hose, water hose and advanced control device to check both inflation pressure and test pressure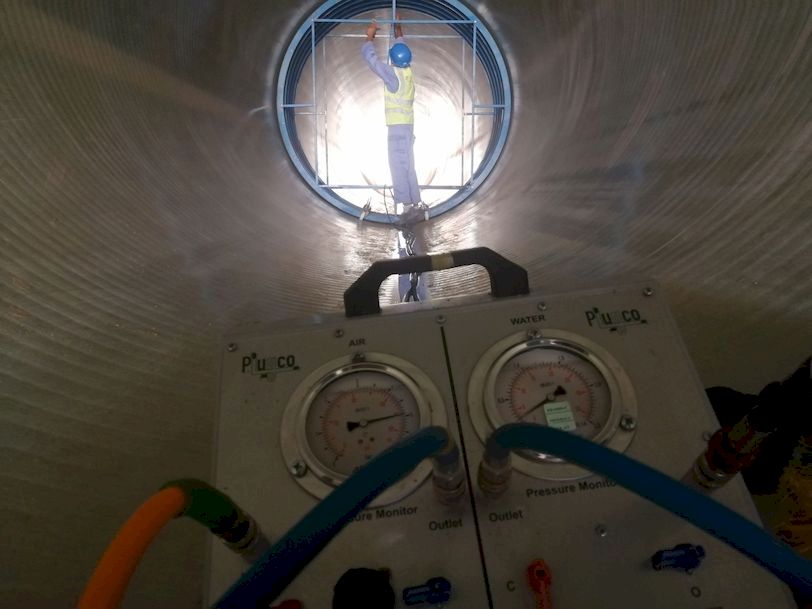 The test passed successfully once the joint tester was inflated up to the required inflation pressure. It was 4,0 bar for all the given models. PlugCo always mention the products inflation pressure on the technical label. The End user should follow it and they should inflate PlugCo products up to the mentioned inflation pressure.
During this training PlugCo presented and discussed the following points:
Presentation of PlugCo company profile and products in range
How to use joint tester?
How to use accessories?
How to inflate the joint tester correctly and how to start test?
Which safety precautions to take at the implementation?