PlugCo, the biggest manufacturer of inflatable pipe plugs in Turkey, is working always on extending their products range as well as their client Database.
Being exporting their products to more than 45 countries all over the world, PlugCo gives a high importance to the Middle East & North Africa's Market and focuses its efforts on Egypt as a potential market in this region.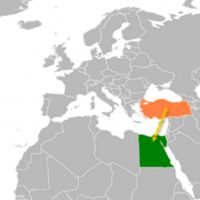 PlugCo has been able to deliver its pipe stoppers to several companies in Egypt in previous years and it's actually working on a big project for which the client is requesting Pipe plugs and Pipe Test Plugs to make Water Test for their different sizes of pipes and with a high back pressure.
The team of PlugCo is always ready to assist its customers either through on-site supervision or by giving training so that the client uses properly the pipe plugs to avoid any damages which may be fatal.
The PlugCo team is always ready to satisfy its customers and provide its best products and services. If you have a request, do not hesitate to contact us via our email: sales@plugco.net or by visiting our website www.plugco.net . We will be glad to assist you and to find the best solution for your needs.