Steam Process Plugs are used in CIPP (Cured in Place Pipe) Lining for Sewer Rehabilitation, as Trenchless-No Dig Solutions. A specially designed PVC Alloy Pipes are used in North America in the trenchless rehabilitation of pipelines for quite some time, in Cured in Place Pipes. Moreover, it has been proven durable and economical therefore used more and more throughout the past few years.
The contractors cure the pipes are with heat (steam or water) and UV. When curing is done with steam, the specially designed Steam Process Plugs become a big part of the implementation.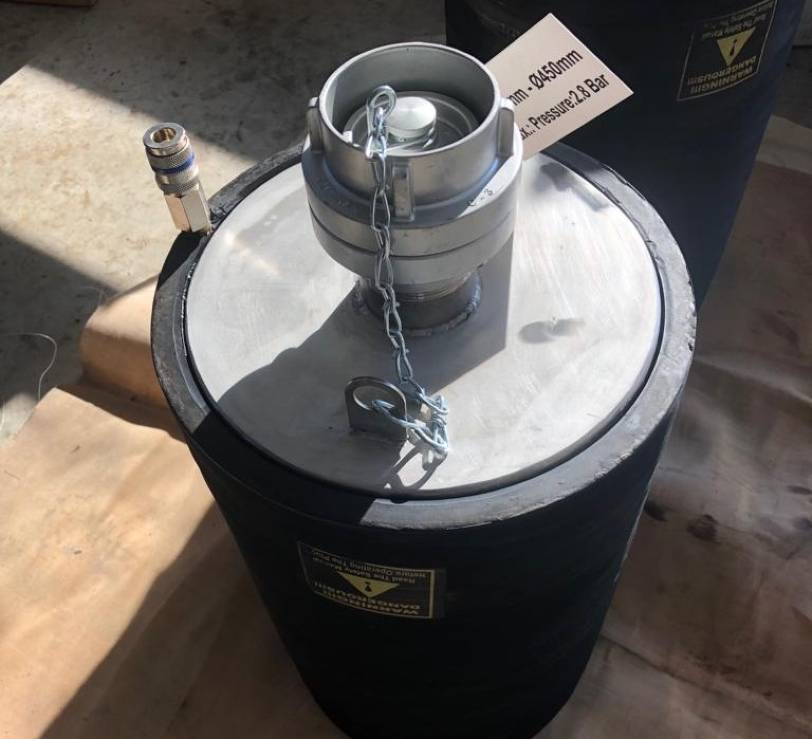 Specifications
Steam Process Plugs (SPP) manufactured by PlugCo mainly used for CIPP (Cured in Place Pipe) lining. The SPPs have Stainless Steel body and made of Reinforced SBR Rubber, therefore they can be easily handled in the manhole.
PlugCo manufactures both single and multi-size Steam Process Plugs to meet the needs of the industry. Currently manufactured plug sizes vary from 4" (100mm) up to 24" (600mm). Custom manufacturing may be available for larger pipes. To further add, the inflation pressure of the plugs is 2,8 bar (40 psi). The PlugCo Steam plugs are long lasting. Thus it can give you more life cycle per plug which means you need to invest in less plugs.
PlugCo Proficiency
PlugCo Steam Process Plugs are field tested and approved by CIPP contractors for the ease of use and sturdy structure of the apparatus. Mainly, the rubber part of the plugs is reinforced to operate in hard to manage on site conditions. Some Steam Process Plugs produced in other parts of the world are made of aluminum body where as PlugCo only uses Stainless Steel for the body.
PlugCo had been manufacturing custom made steam process plugs. However, this year SPP models have become a part of PlugCo standard products and already filling worldwide orders.
Visit the product page for more technical details.