PlugCo has been the most requested pipe plug and pipe repair packer manufacturer in the Gulf Region for the last 6 years. Its recognition level and customer network in the region expands every year.
PlugCo, renowned for its pipe plugs and pipe joint testers, has gained popularity for pipe repair packers following an intense marketing activity in Gulf Countries.
Dubai and Abu Dhabi are tourism and trade hubs with their developed infrastructure and architecture. These two emirates always use latest high technology products. In the fast-paced Dubai, the services must be the fastest since the United Arab Emirates is a trade hub supplying goods both for domestic market and Gulf Countries. And the Emirates are one of the main markets of PlugCo.
Just-in-time Projects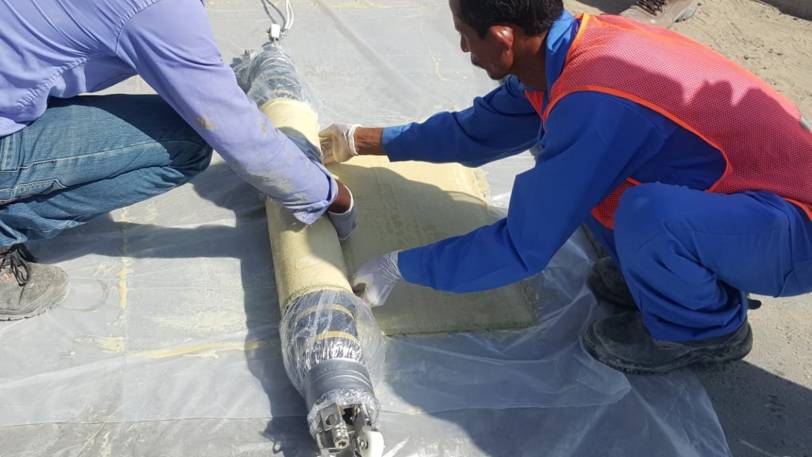 In the recent months PlugCo had received an urgent demand from Jamal Al Sharouq Company, active in infrastructure pipeline rehabilitation works in Dubai. Our client specified that they needed pipe repair packers for the VIP Villa Project in downtown Dubai. The client stated that they would like to purchase PlugCo products. Because PlugCo manufactures pipe repair packers in various diameters from 25mm to 1200mm and length and from 1m to 5m.
The Delivery time was extremely important for Jamal Al Sharouq company. However, our client was at the right address for fast delivery, since PlugCo is capable of providing solutions for fast track projects.
PlugCo delivered the goods in various diameters and length to the warehouse of the client in Dubai. Delivery time was as short as 10 days.
Jamal Al Sharouq company received the products before the designated delivery date and was able to finish their Project in-time by applying the steps as in our article.
Door-to-Door Service in Dubai
PlugCo provides door-to-door service in Dubai. Our clients can get service from us as a local company. Door delivery is also available for emirates such as Abu Dhabi, Sharjah, Ras Al Khaimah.
Moreover, PlugCo engineers visit the region and provide site-supervision and training for using the products. This unique training service provided only by PlugCo is appreciated by our clients.
Contact PlugCo for your urgent pipe plug, joint tester and pipe repair packer inquiries.